Momos Chutney | Chilli-Garlic Chutney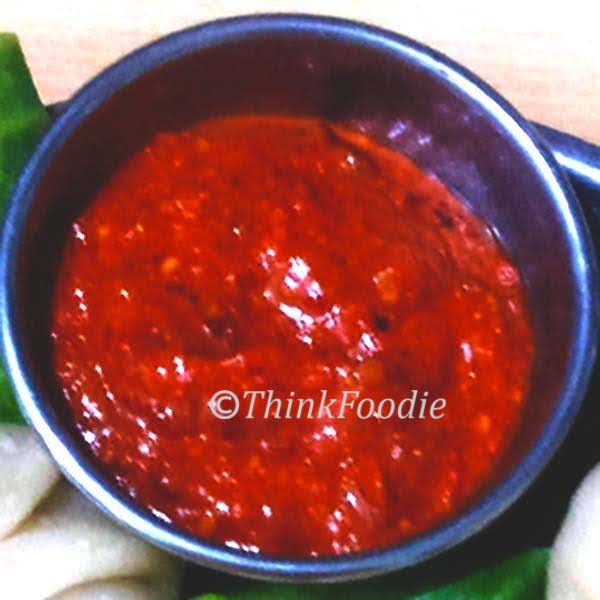 Momos Chutney tastes great with any type of Momos such as Vegetable Momos, Paneer Momos, Mushroom Momos, Cabbage Momos or Chicken Momos. This chutney originated from Tibet, Nepal, and Bhutan. Over time, it has become popular throughout India as a dipping sauce or side dish for Momos. What's more, it gives a unique flavor to the Momos and it is the favorite street food of most foodies.
Momos Chutney is a mixture of red chilies, garlic, black pepper, and your choice nuts such as cashews, almonds, peanuts or all of them. I have prepared this recipe with cashews as it gives a creamy texture to the chutney and makes it thick. If you like your chutney thin, then you can add some water.
For this chutney, I used byadgi chilies. You can use chilies of your own choice. Also, you can increase or decrease the number of chilies and black pepper powder. To get a tangy and sweet taste, you have to use sour tomatoes and 1 tsp sugar/jaggery. If you're not able to find sour tomatoes, you can use tomato sauce, vinegar or soya sauce. This chutney has many variations, you can prepare it to your taste.

This Red Chili-Garlic Chutney can be tasted not only with Momos but also with other fried dishes such as onion pakoda, baby corn fry, mushroom fry, capsicum fry, etc. This yummy tangy chutney or dip is a good choice for a family gathering, friends get-togethers or evening snack time with family. Try this quick and easy recipe and let me know in the comments how your chutney turned out to be. Hope you love and enjoy cooking this for your family and friends.
Recipe card for Momos Chutney
Momos Chutney
Course: Dips, Sauce, Chutneys, Evening Snacks
Cuisine: Indian, Chinese, Bhutani, Tibetan, Nepalese
Ingredients
1 large chopped tomato


4-5 dry red chilies


7-8 small garlic cloves


1/2 teaspoon black pepper powder


1 tablespoon soaked cashew nuts


1 tablespoon vegetable oil


Salt to taste

Directions
Heat the vegetable oil in a pot.

Add red chilies and garlic.

Add chopped tomatoes and let it cook until the tomato juice comes out.

Turn off the flame and let the mixture cool down.

In a mixing grinder, add this tomato mixture, cashew nuts, black pepper powder, and salt.

Grind it into a slurry.

Momo's Chutney is ready. Serve it with hot Momos.

Notes
You can use peanuts/groundnuts or almonds instead of cashew nuts or you can use peanuts/groundnuts and cashews or all three.
You can add tomato ketchup to this chutney if you want a more tangy flavor.
This Chutney can be stored at room temperature for 2 days, in the refrigerator for 1 week and in the freezer for a month.
How to make Momos Chutney step-by-step?
Step 1: Soak the cashews for 10-15 mins.

Step 2: Heat 1 tablespoon vegetable oil in a pan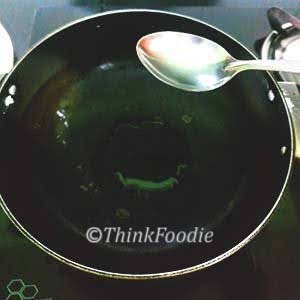 Step 3: Add red chilies and garlic.

Step 4: Add tomatoes and cook until the juice comes out.

Step 5: Once the mixture cools down, add it to the mixing grinder jar.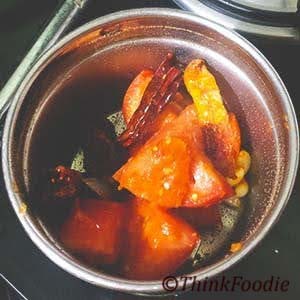 Step 6: Add soaked cashew nuts.

Step 7: Add crushed black pepper powder.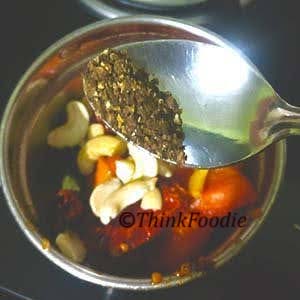 Step 8: Add salt to taste.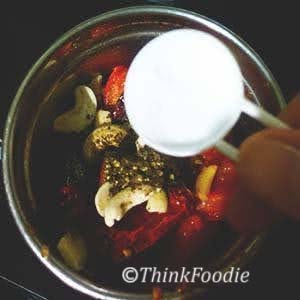 Step 9: Grind the mixture into a thin paste.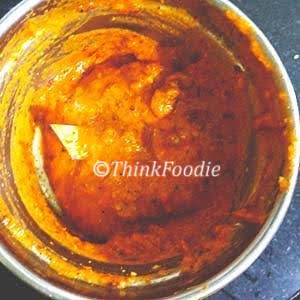 Step 10: Momos Chutney is ready. Serve it with hot Momos of your choice.